01.07.2022
Long Story short: how long are Instagram stories? + a tip to download Instagram
Instagram is not just a social network for photos. You can publish videos in the feed, in Stories, and in Reels. But what is the limit on the maximum duration in each of the sections? Let's figure it out in this article and even find out how can you get over limits.
REELS: Video length in Instagram Reels
The Instagram team has changed the limits on the duration of Reels videos. Now such videos can last from 3 to 60 seconds, according to Instagram help. So far, the update is only available in some user accounts.
Previously, the maximum length of Reels was limited to 30 seconds.
The Reels section collects custom videos similar to the content in TikTok. While editing a video, authors can add an audio track from the Instagram music library to it and choose an AR effect.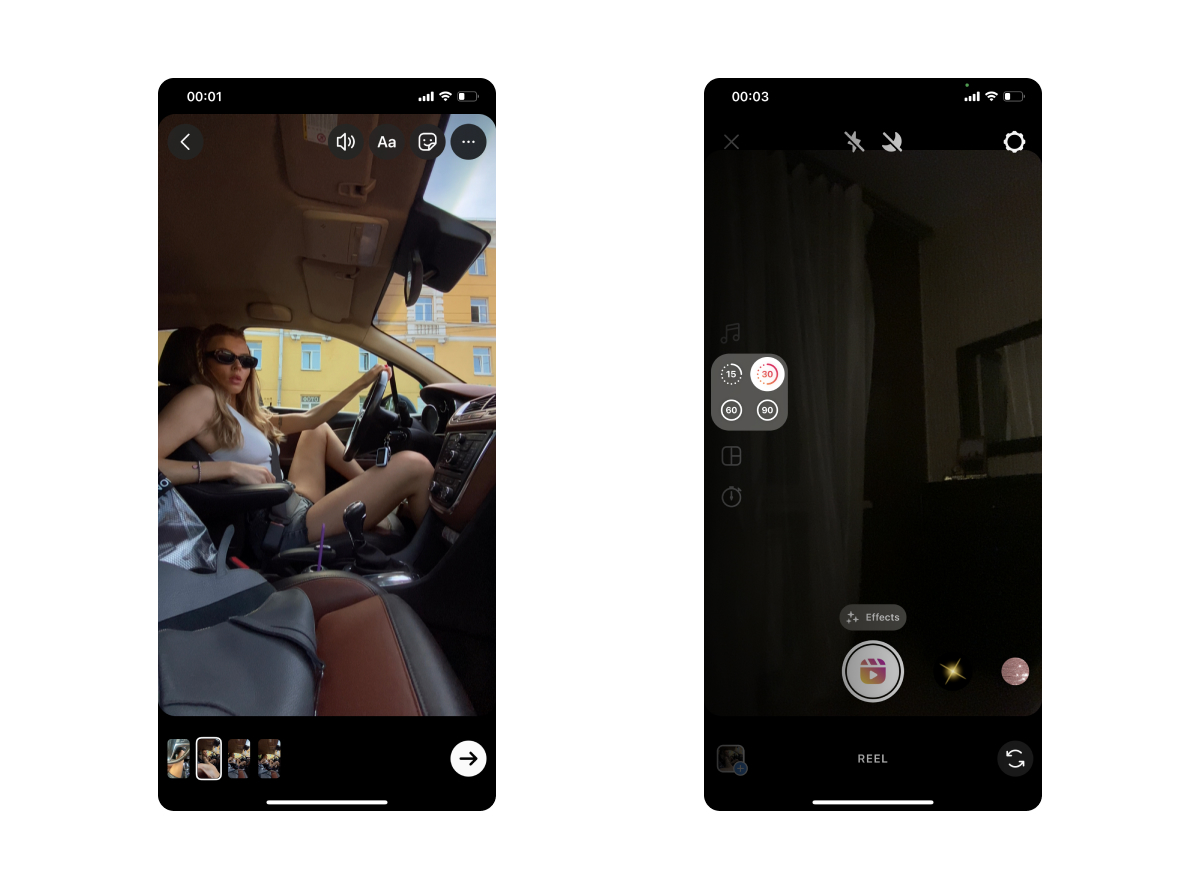 FEED: The duration of the video in the feed
When publishing a video in the main feed, you can upload or record a video up to 60 seconds long. During the upload, you can choose in your Camera Roll a longer video, but before publishing, you will have to choose a one-minute piece.
LIVE: Live video duration
Instagram users can launch a live broadcast lasting up to one hour. All streams are saved as videos and are available for followers and all users to view in the future.
Note: For longer streams, you will have to start a new broadcast every 60 minutes.
STORIES: Stories Video duration
Instagram Stories videos are limited to 15 seconds in length. But this limitation is easily circumvented. When uploading longer videos, they are automatically cut into 15-second chunks and displayed in chronological order.
What if 15 seconds of Instagram Stories is now enough?
Instagram users are asking questions about how many seconds of stories are. The developers have set aside a very short time for the video in Stories – no more than fifteen seconds.
This is quite enough, in their opinion, to share emotions, idea, or circumstances with followers and post bright moments from life. The story section is not the main feed where you can upload the best photos and videos.
Rather, it is an opportunity to upload short videos, with a minimum of retouching, and photos with not the most successful angles. Such publications are not reflected in the general event feed but are located separately, in the form of circles with avatars, on top of the screen. The shelf life of such rollers is small – 24 hours.
Instagram stories limitations
Of course, not all users of the social network can keep limits telling or showing their lives. The restrictions set by the developers do not allow you to add videos longer than a quarter of a minute.
In the case when you need to post a longer video on the Instagram, you will have to upload the video to the feed or Reels.
In this case, there is also a time limit – the length of the video should not be more than a minute. Such a video can be attached to any post or posted separately.
The creators of Instagram explain such a time limit for mini-clips by the fact that a user can tell the news in 1 minute, and share their opinion without loading their followers with unnecessary information. And that is the key to Stories format success.
You can make a your own survey among followers, and speak out on any issue in a 15-seconds limit. Thus, the developers hope that the uploaded video will be informative, without spam and water – users will want to record and upload only really vivid stories.
GOOD NEWS: Instagram testinng 60 seconds Story
Instagram has started testing Stories with increased duration in 2021. If earlier the maximum length of all Stories was 15 seconds, now this time has been increased to 60 seconds for users from some regions. Analysts believe that this is another step to attract users from TikTok.
How to post videos for up to 1 minute on Instagram stories
If you choose a long video, Instagram will automatically split it into several stories. However, there is one caveat – you can only upload up to four stories. the video should be no longer than 1 minute. Otherwise, you will have to use an additional app.
If you'd like to upload a 60-seconds splitted Story follow these steps:
Step 1: Open the Instagram stories screen and swipe up to select your video.
Step 2: Find and select the video you want to publish to stories.
Step 3: At the bottom of the screen you will see a preview of the four parts of your video. Tap them to switch between stories. You can edit all four stories individually.
Step 4: When you're done editing stories, post them as usual.
Instagram magic tip: download any Instagram Story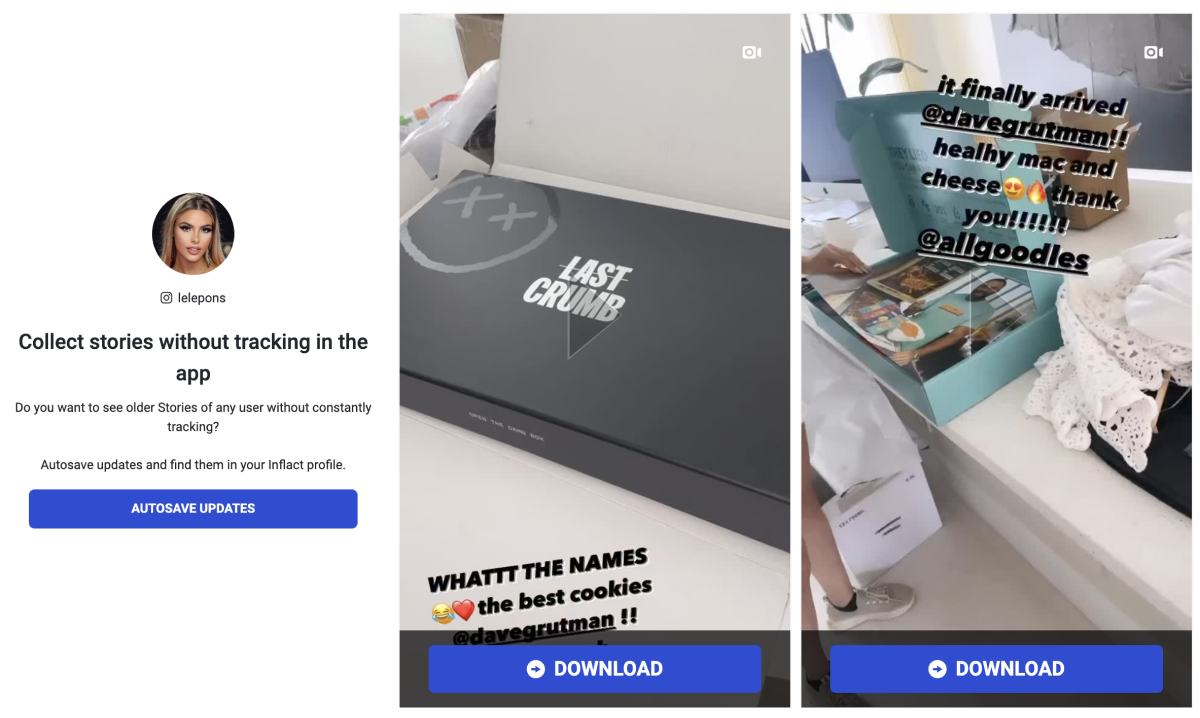 If you'd like to share any Story to other user, repost it, or just save in your device memory - use
Instagram Story downloader
. No matter, if the story is 15 seconds, or splitted 60-seconds video.