View Instagram from PC
You can use your computer to browse any Instagram account and view Instagram posts now.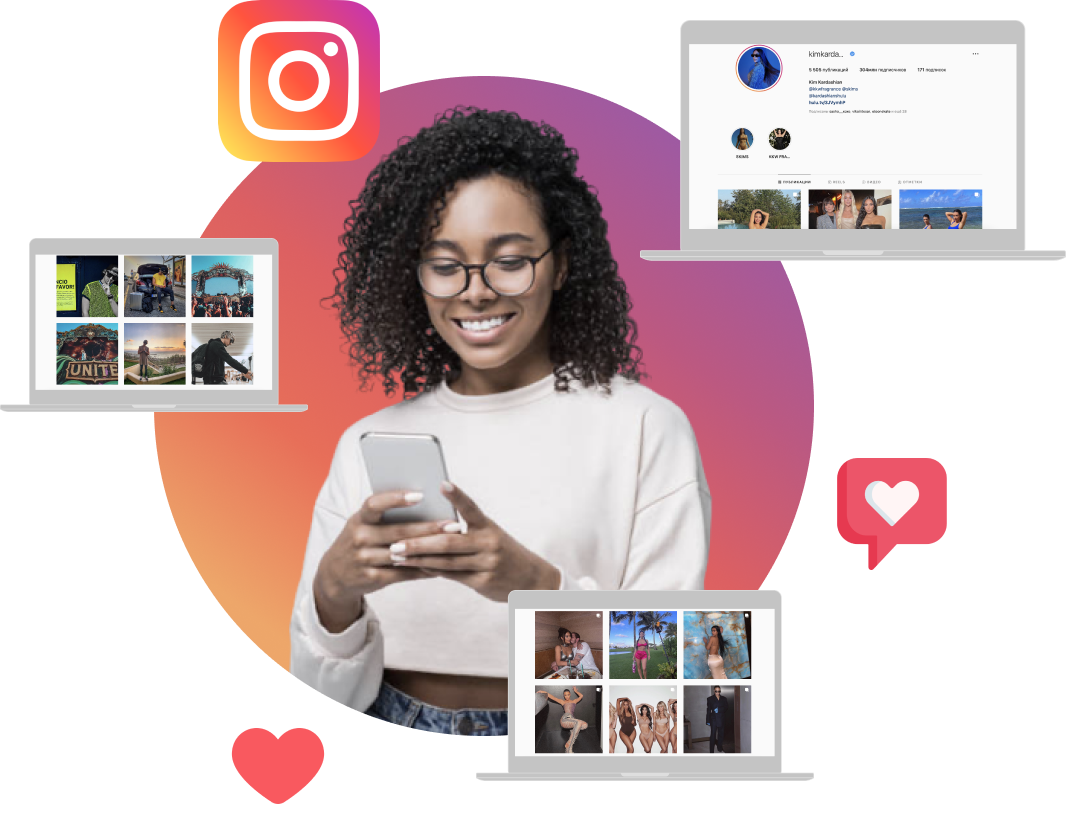 Ooops, theres a problem! Lets solve it right now:
1) You have entered the link of a private account. Try to use the link of a public account;
2) The link is "broken." Try to copy it once again.

How to view Instagram from a PC
If you'd like to view Instagram user profiles anonymously from a PC full-screen and in the best quality without registering a personal profile — use the Secret Posts Viewer to do it in just 5 steps:
In the search bar, enter a nickname ot the Instagram user you'd like to secretly watch.
Tap "view Instagram" button
A list of all posts of this account will open
Select any and tap on it to open it in a full size
View Instagram posts anonymously
Why anonymous Instagram viewer for PC is the best?
Watch Instagram from a PC without an account

You do not need to log in with your Instagram profile. View the user feed without the need to log in and install a mobile app. Just from a Chrome, Safari, Firefox, etc. browser from your computer.

100% anonymous Instagram viewer for PC

You don't have to worry about your activity within the viewer on Instagram will be noticed, because using our service, you are completely invisible to the owner of the account that is being viewed. Secret Posts Viewer leaves no footprint on Instagram history.

Browse Instagram from a PC in a few seconds

While you need to log in to Instagram, if you want to browse the official Instagram website to see any profile, with the Secret Posts viewer you don't need to log in. You can view any public Instagram profile anonymously.